God's grace opened doors to an unprecedented mission opportunity in communist Vietnam.
In 2011, leadership from the Hmong Fellowship Church (HFC) in Vietnam invited WELS pastor Bounkeo Lor to train their church leaders in the truth of the gospel. Since then, Lor and other WELS representatives have made trips to Hanoi, Vietnam, to train approximately 60 church leaders at a time. The HFC was a church body of 55,000 members in 2011. In the years WELS has provided training, the HFC has grown from 55,000 to over 145,000 members and formed many new churches. Learn more about WELS mission history in Vietnam.
The message of free grace received from Jesus Christ replaced the HFC's old law-based preaching and brought peace to the Hmong Fellowship Church—church leadership stabilized as a result. In 2018, the communist government in Vietnam noticed this positive change and invited WELS to build a theological education center in the capital city of Hanoi. The new building was dedicated on July 15, 2023. WELS is currently the only protestant church with official government permission to work with the Hmong in Vietnam. The Lord is opening a door to reach the more than two million Hmong people who live in Vietnam and the surrounding countries.
Fast Facts
The first cohort of 55 students completed their seminary level training, graduated, and became pastors on July 16, 2023.
60 new HFC leaders (Cohort B) began a six-year theological training program in 2022. An additional 60 HFC headers (Cohort C) began their students in July 2023.
Almost 1,400 congregational leaders receive training through courses designed for rural congregations.
12 of the new HFC graduates were commissioned to serve as instructors in the rural training program, including Rev. Chong Chee Yang, who shared his experience in the December edition of Forward in Christ magazine.
Rev. Joel Nitz
Missionary Joel Nitz began serving the Hmong believers in Vietnam in May 2020. He made his first in-person visit to Vietnam in October 2021 as COVID-19 had restricted travel. In the meantime, Nitz had been taking classes to learn the Hmong language, writing courses for use in rural congregations, and teaching several classes online to Hmong church leaders. As travel opens, he will begin training in-person at the soon-to-be-built theological training facility in Hanoi.
Nitz previously served at Northland Lutheran High School in Merrill, Wis.; Fox Valley Lutheran High School in Appleton, Wis.; and was a mission explorer and pastor at Messiah Lutheran Church in Olympia, Wash., from 1988-2020.
Joel Nitz married Kathryn (Hinderer) on July 15, 1990. They have five children: Iver (Mackenzie) Nitz and baby Isla in Tacoma, Wash.; Ruth (Conifer) Berg in Milwaukee, Wis.; Iraina, a bank manager in Olympia, Wash.; Faith, a senior at the University of Washington in Seattle; and Talitha, a junior at Evergreen Lutheran High School in Tacoma, Wash.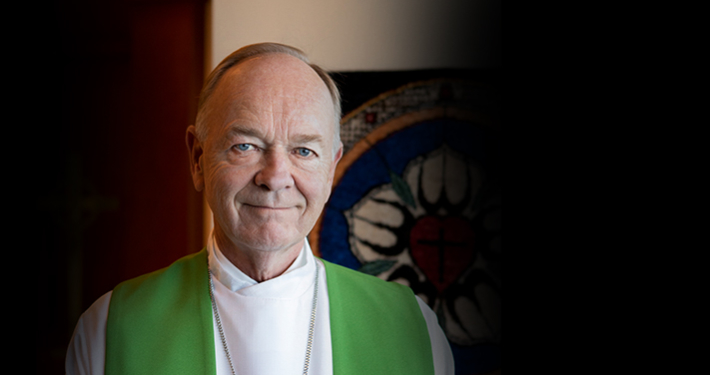 "In the same way, the gospel is bearing fruit and growing throughout…
Meet pastors from the Hmong Fellowship Church (HFC)
Consider supporting this mission opportunity with your prayers and gifts.
Browse through and share pictures of Hmong outreach in Vietnam.