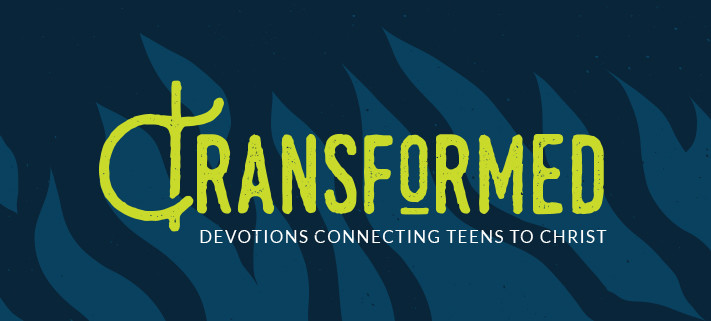 Transformed – teen devotion – March 26, 2023
One truth shared: Jesus gives you real life.
Jesus said to her, "I am the resurrection and the life. The one who believes in me will live, even though they die."
John 11:25
Life
Have you ever wondered how people would remember you if you were gone? Kind of a morbid thought to be sure, but also something that seems to affect the way many people think and act. Athletes will put off retirement, perhaps longer than they should, in the hopes that they might be able to finish off their career with just one more championship. Presidents and other public figures build massive libraries to display their accomplishments long after they have left office. Even for people for whom death is statistically unlikely to occur in the near future, the impressions made on other people and what others think of you when you aren't around remain influential factors in life! For many, and perhaps for Christians too, it's tempting to find meaning and purpose in life based on what others think of us and how they remember us when we are gone.
Today's scripture reading gives us a different perspective on all of that. The scene is this: Jesus' good friend Lazarus died, and Jesus is comforting Lazarus' sisters Mary and Martha. The focus of the conversation has nothing to do with how people will remember Lazarus now that he is gone. Instead, Martha expresses her Christian faith that she will see her brother again in heaven but remains understandably devastated by his untimely death. Jesus told her, "I am the resurrection and the life. He who believes in me will live even though he dies; and whoever lives and believes in me will never die!" Death is sad and hard to deal with, but Jesus dealt with death in a way like no one else could—he overcame it! Because death comes from sin, and because Jesus paid the price for all sin on the cross, death could not hold him! And death cannot hold Jesus' followers either. He went on to raise his friend Lazarus from the dead, and he will do the same for you and your loved ones.
That reality grants a new perspective to God's children. Instead of worrying about what others think of us and how they might remember us if we aren't there and using such measures as a source of meaning and purpose in life, remember what Jesus' resurrection promises you! No matter what others may or may not think, Jesus values you so highly that he was willing to lay down his life for you! And then he took it up again, so that you too might live again after you die. You don't need to worry about how others will remember you, because you'll live again, and you'll be in heaven where the last concern possible on your mind is some hollow earthly monument that points back to a few human achievements. Your legacy and reputation aren't based on the value other people place on you—it's based on the price your Savior paid for you. Your legacy is this: child of God. Beyond that, nothing else matters!
Prayer: Dear Jesus, you valued me so much that you were willing to give up your own life! Thank you for your sacrifice and all you've done for me. Teach me look at my life as you do and help me use it to serve you in any way I can. Teach me to prioritize my relationship with you above all others. Amen.
---
Teen Devotions are brought to you by WELS Discipleship.
All Scripture quotations, unless otherwise indicated, are taken from the Holy Bible, New International Version®, NIV®. Copyright ©1973, 1978, 1984, 2011 by Biblica, Inc.™ Used by permission of Zondervan. All rights reserved worldwide.
https://wels.net/wp-content/uploads/2015/12/711x400-Devotions-TeenDevotions-1.jpg
400
711
lschulz
https://wels.net/wp-content/uploads/2021/03/WELSnet-Logo-2021.png
lschulz
2023-03-26 01:00:36
2023-03-17 16:11:59
Transformed – teen devotion – March 26, 2023