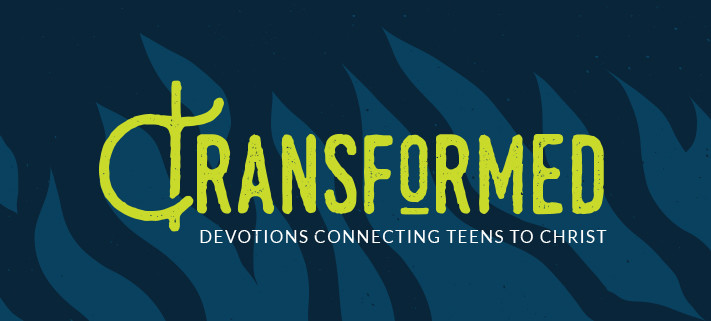 Transformed – teen devotion – March 12, 2023
One truth shared: The Living Water brings hope.
And hope does not put us to shame, because God's love has been poured out into our hearts through the Holy Spirit, who has been given to us.
Romans 5:5
Hope
"God has a plan." "Everything always works out for good." "Jesus is with you." "Don't be sad, you'll see her again in heaven." Bible based truths such as these are the kinds of things Christians share with each other in times of hardship… and rightly so. God says all these things in the Bible. But if you or someone you love has ever gone through a hard time, saying those things doesn't always make you feel better! Words don't make the hard things go away! So how can promises of things to come bring hope right now?
Some have described this kind of hopeless feeling as "thirst." Not the physical thirst for water, but a spiritual thirst for life the way God designed it to be. This spiritual thirst is a thirst to be rid of the sinfulness and frustrations and disappointments of a broken world. One might call it a thirst for heaven. In the Bible, God promises that such thirst is satisfied in Jesus—what he does, and what he promises. This good news does satisfy spiritual thirst and does provide hope, even now as we continue to live among the effects of sin.
In his letter to the Romans, Paul puts it like this: "hope does not disappoint us." Why not? He continues, "You see, at just the right time… while we were still sinners, Christ died for us." Our hope for the future based on God's promises is not a vague wish for good things to come. Biblical hope anticipates the results of something that is an accomplished fact! In other words, Jesus already took on human flesh and inserted himself in the real history of the world at just the right time, to fulfill prophecy, to live as God required, to die for our sins, to rise from the dead. That's not the future—it's the past. It happened! It's an accomplished fact, and it can't be undone! That means all the blessings connected to it also are done and can't be undone! There's no "unforgiving" of sins. There's no undoing heaven, or of any of the other results of Jesus work! That's why biblical promises are not just words or some nice sayings. Even though they don't always remove the outward hardship right now, they serve as a rock-solid guarantee of what's to come based on what already happened and can't be changed: Jesus' work for you.
When the present is hard, cling to the good news of the past: a Savior who intervened in history! That fact guarantees that in the big picture, the future is bright!
This is your hope!
Prayer: Dear Jesus, you inserted yourself into human history to be our Savior. Thank you for leaving your heavenly throne to satisfy our deepest needs! Use the realities of what you accomplished to bring us hope, even in the darkest of times! Comfort and strengthen us with the certainty of a bright future to come! Amen.
---
Teen Devotions are brought to you by WELS Discipleship.
All Scripture quotations, unless otherwise indicated, are taken from the Holy Bible, New International Version®, NIV®. Copyright ©1973, 1978, 1984, 2011 by Biblica, Inc.™ Used by permission of Zondervan. All rights reserved worldwide.
https://wels.net/wp-content/uploads/2015/12/711x400-Devotions-TeenDevotions-1.jpg
400
711
lschulz
https://wels.net/wp-content/uploads/2021/03/WELSnet-Logo-2021.png
lschulz
2023-03-12 01:00:01
2023-03-03 14:01:35
Transformed – teen devotion – March 12, 2023