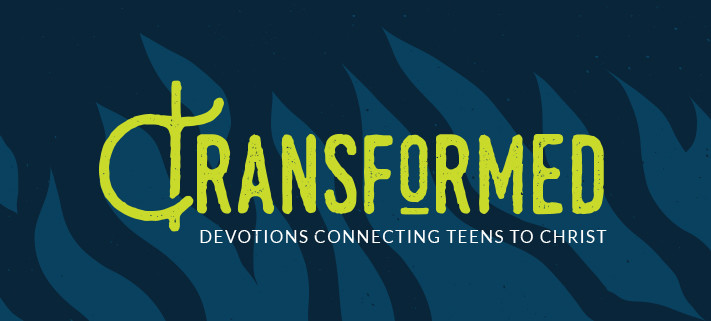 Transformed – teen devotion – January 1, 2023
One truth shared: Just as Jesus came out of Egypt, so too he will bring us out of the Egypt of our sins.
So [Joseph] got up, took the child and his mother during the night, and left for Egypt, where he stayed until the death of Herod. And so was fulfilled what the Lord had said through the prophet: "Out of Egypt I called my son."
Matthew 2:14,15
The Way Out
Egypt is a place, but it's not just a place. Maybe I should explain what I'm getting at. Egypt is the place, or location, where the Old Testament Israelites were enslaved by Pharoah. Egypt is the place where Joseph took his family, including Jesus, when King Herod wanted Jesus dead. It is a place. I don't want to lose that fact. And God brought his Son back out of that place, just like he brought the Israelites out of Egypt between walls of water. Egypt really is a place, and God really did bring his Son out of there.
But it's not just a place, a location. Egypt was a place of slavery. Just like there are things that enslave you. Maybe an addiction that has its grip on you. That video you can't turn away from. That thought you can't escape. That sin which has its hold on you. And it does have a hold on you like Pharaoh had on the Israelites. A chain on their necks and a whip at their backs. In that sense, Egypt is more than just a place.
And Jesus came out of that place. His Father brought him out of Egypt when it was safe for him to come. That's a thing that happened in Jesus' life. But it is not just a thing that happened in Jesus' life; it is the thing that Jesus came to do in your life. He came to bring you out of your Egypt. He has come to redeem you and to set you free from Egypt and from the death grip of Pharoah. He has come to bring you out, to give you exodus, not just from sin now, but for all eternity.
Jesus is your way out of Egypt. Just as he came out of Egypt, so he will bring you out.
Prayer: Lord Jesus, you came out of Egypt just like God said you would. I am looking to you now to bring me out of Egypt. Set me free from the sin that makes me its slave. Set me free that I might live for you. Bring me out, Jesus. Amen.
---
Teen Devotions are brought to you by WELS Discipleship.
All Scripture quotations, unless otherwise indicated, are taken from the Holy Bible, New International Version®, NIV®. Copyright ©1973, 1978, 1984, 2011 by Biblica, Inc.™ Used by permission of Zondervan. All rights reserved worldwide.
https://wels.net/wp-content/uploads/2015/12/711x400-Devotions-TeenDevotions-1.jpg
400
711
lschulz
https://wels.net/wp-content/uploads/2021/03/WELSnet-Logo-2021.png
lschulz
2023-01-01 01:00:41
2022-12-22 13:25:07
Transformed – teen devotion – January 1, 2023