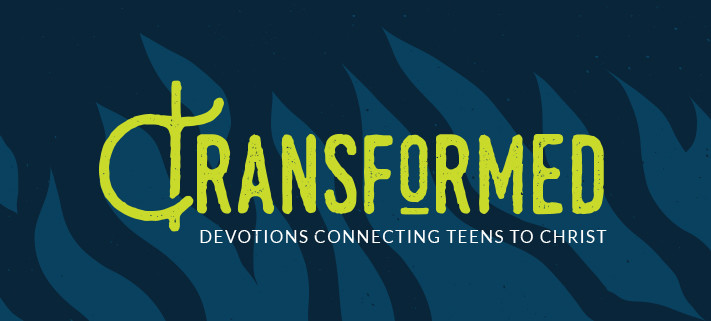 Transformed – teen devotion – July 17, 2022
One truth shared: Focused worship understands what God does for us in worship and his Word and sacraments—he serves us with his grace.
As Jesus and his disciples were on their way, he came to a village where a woman named Martha opened her home to him. She had a sister called Mary, who sat at the Lord's feet listening to what he said. But Martha was distracted by all the preparations that had to be made. She came to him and asked, "Lord, don't you care that my sister has left me to do the work by myself? Tell her to help me!"

"Martha, Martha," the Lord answered, "you are worried and upset about many things, but few things are needed—or indeed only one. Mary has chosen what is better, and it will not be taken away from her."
Luke 10:38-42
Focused Worship Seeks Service from Jesus More Than Service for Jesus

"Sydney, you wanna sleep over tonight? It's been a minute since we've pulled an all-nighter and binge-watched shows!"
"Let's do it! . . . Although, I feel kinda bad. I also haven't been to church in a minute either. I probably should show my face there sometime soon."
"It'll be OK, Syd. God knows you love him, and he wants you to enjoy your friends, too. You can, 'Remember the Sabbath Day' next week for him. This week is for me, girl!"
It happens so quickly, doesn't it? One thing comes up, then another. Good things. Fun things. Even blessings-from-God things. But quickly those good things become "god things" and push the true God to the background. And when God is pushed to second place (or even much further down the list), it's amazing how our view of worship and the Word quickly changes, too.
Did you catch it in Sydney's conversation with her friend? To them going to church was just a chore or an obligation, as if it's putting in time to earn brownie points with God. It's like worship was a service they would do for God to make him happy.
It was much the same in the story of Mary and Martha. Martha was very focused on a good thing. She and her sister were hosting Jesus and Martha was working hard to serve him. How important it was to make Jesus happy with a clean house and a great meal! Yet that good thing became a "god thing" to Martha, so Jesus had to correct her. It was Mary who chose the one thing that was better—being served by Jesus.
This story really helps us to flip upside down our view of church, Bible studies, devotions, and personal Bible study time. We don't do these things to put in our time for God. "Well I guess I should do this to serve the Lord and show him I love him." Rather, the miracle of God's grace is that when we go to worship or the Word, it is Jesus who is actually serving us! Jesus gives us his grace, his forgiveness, his comfort, his peace. Jesus assures us that our sins our forgiven because his life, death, and resurrection are credited to us. Jesus teaches us about the hope that we have in an eternal life with him in heaven.
When we understand what God gives us and does for us—how he serves us—in worship and his Word, how could it not be a priority? What else could be more important? Where else would we want to be other than joining with Mary and sitting at Jesus' feet?
Know how Jesus serves you, and you too will choose the one thing needed, the one thing that is better and that will last.
Prayer: Dear Lord, help me to prioritize my life properly. You give so many good things to me, and I have many obligations and responsibilities with those good things. But help me to put time with you in worship and your Word first, so that you can serve me with the goodness of your grace. Amen.
---
Teen Devotions are brought to you by WELS Discipleship.
All Scripture quotations, unless otherwise indicated, are taken from the Holy Bible, New International Version®, NIV®. Copyright ©1973, 1978, 1984, 2011 by Biblica, Inc.™ Used by permission of Zondervan. All rights reserved worldwide.
https://wels.net/wp-content/uploads/2015/12/711x400-Devotions-TeenDevotions-1.jpg
400
711
lschulz
https://wels.net/wp-content/uploads/2021/03/WELSnet-Logo-2021.png
lschulz
2022-07-17 01:00:47
2022-07-15 11:46:15
Transformed – teen devotion – July 17, 2022