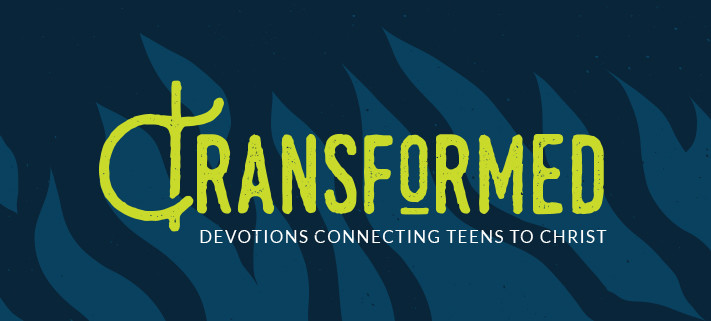 Transformed – teen devotion – November 29, 2021
One truth shared: There is a series of emotions that fill us when we think about the coming of Jesus. Fear. Anxiety. Perhaps even terror. One thing is sure. We are safe at the coming of Jesus.
"The days are coming," declares the LORD, "when I will fulfill the good promise I made to the people of Israel and Judah." "In those days and at that time I will make a Branch sprout from David's line; he will do what is just and right in the land. In those days Judah will be saved, and Jerusalem will live in safety. This is the name by which it will be called: 'The LORD our righteous Savior.'"
Jeremiah 33:14-16
Safe

I'm not sure what I would do if some celebrity walked into my office. It's never happened to me so I'm not so sure what I would do, but I can imagine some of the emotions. There would be a certain "wow" factor. I might want to snap a picture with them and may even getting an autograph. I also think that it's entirely possible that I would be so overwhelmed that I'd avoid eye-contact and wouldn't have anything to say. Meeting a celebrity would be awesome and even terrifying all at the same time.
Those are some of the same emotions that I have when I think about the coming of Jesus. What are yours? Before you read on, take a moment, and reflect on the question: How would I feel if I met someone famous and important?
I think about how he came in the manger, about how he was born into this world, and I want to run up to him and peer into the manger. I think about how he marched into Jerusalem on a donkey, and I want to join the parade. It would be just awesome to meet Jesus and hang out with him, wouldn't it?
I also think about how he described his coming at the end of the world—that scares me. His coming to judge. His coming to separate the sheep from the goats. His coming to send some to hell and others to heaven. This should scare and frighten us.
When Jeremiah talks about the coming Jesus, he doesn't paint a picture for us to make us afraid. He pictures for us a tree growing in the middle of a field with sprawling branches. He pictures a place for us there under those branches for safely resting, a place for us to chill in his shade.
Jesus is for us a tree with sprawling branches. We can rest under his protection. We can chill under his forgiveness. Even now, we can put our feet up under this tree and rest in his protection and peace.
Prayer: Lord Jesus, at times your coming makes me afraid. I imagine judgment day and I know my sins; that day scares me because of my sin. But I know and believe that you have taken my sins away. I am safe from your judgment. I am safe in your care until your return. Keep me until that awesome day when you will gather me home. Amen.
---
Teen Devotions are brought to you by WELS Discipleship.
All Scripture quotations, unless otherwise indicated, are taken from the Holy Bible, New International Version®, NIV®. Copyright ©1973, 1978, 1984, 2011 by Biblica, Inc.™ Used by permission of Zondervan. All rights reserved worldwide.
https://wels.net/wp-content/uploads/2015/12/711x400-Devotions-TeenDevotions-1.jpg
400
711
lschulz
https://wels.net/wp-content/uploads/2021/03/WELSnet-Logo-2021.png
lschulz
2021-11-29 01:00:27
2021-11-24 09:34:16
Transformed – teen devotion – November 29, 2021