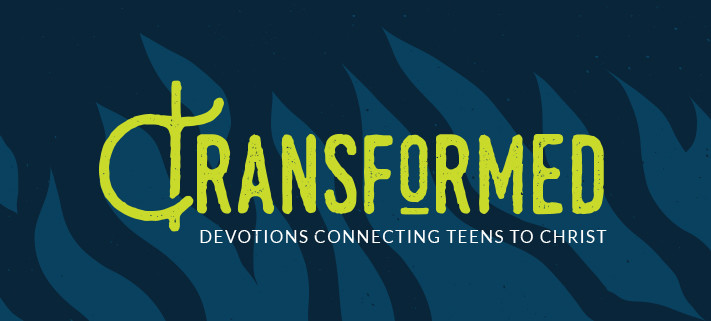 Transformed – teen devotion – January 29, 2023
One truth shared: When you are weaker or disadvantaged, God has you right where he wants you.
Blessed are you when people insult you, persecute you and falsely say all kinds of evil against you because of me. Rejoice and be glad, because great is your reward in heaven, for in the same way they persecuted the prophets who were before you.
Matthew 5:11,12
Christians are Crazy
When a person looks up the definition of a crazy person, a picture of an ironman triathlete might appear. An ironman triathlon is a race consisting of a 2.4-mile swim, 122-mile bike ride, and 26.22-mile run. A definition of crazy is not acting in a sensible or logical way due to an abnormal state of mind. Swimming, biking, and running an ironman triathlon does not sound sensible or logical. Why would anyone put their body through that much pain and suffering? The only plausible explanation can be that the person must be crazy. Except, they aren't crazy. They have normal functioning minds. So why do they act irrationally and run an ironman? For the same reason Christians endure persecution. They are focused on the reward. Whether the reward is prize money for winning or the sense of accomplishment of finishing the race, rewards motivate people to do crazy things.
Jesus calls on Christians to act crazy, not crazy in the sense of out of control and erratic, but in an irrational and unsensible way, at least according to the world. When people insult you, you are blessed. When people persecute you and say awful things about you because of Jesus, that is a good thing. Jesus wants you to rejoice and be glad when people treat you horribly. That seems irrational and unsensible. That seems crazy.
Not to Jesus. He knows what the reward is, heaven. You go through persecution or hardships for Jesus. That means you have faith in Jesus which means you are going to heaven. That doesn't make you crazy. That makes you blessed.
So, defend your faith even when someone says you're being naive or dumb. Stand up for the one who is being picked on even if you have to stand up to your friends. Be the one in the group who says that movie is not appropriate to watch. According to the world, only a crazy person would act like that. According to Jesus, that is how blessed people act.
Prayer: Lord God, you have given us heaven as our reward. Keep our faith in you strong. Give us courage and strength to suffer persecution and hardships because of our faith. Give us peace and joy in all situations remembering how awesome heaven is going to be. Amen.
---
Teen Devotions are brought to you by WELS Discipleship.
All Scripture quotations, unless otherwise indicated, are taken from the Holy Bible, New International Version®, NIV®. Copyright ©1973, 1978, 1984, 2011 by Biblica, Inc.™ Used by permission of Zondervan. All rights reserved worldwide.
https://wels.net/wp-content/uploads/2015/12/711x400-Devotions-TeenDevotions-1.jpg
400
711
lschulz
https://wels.net/wp-content/uploads/2021/03/WELSnet-Logo-2021.png
lschulz
2023-01-29 01:00:53
2023-01-23 11:51:30
Transformed – teen devotion – January 29, 2023