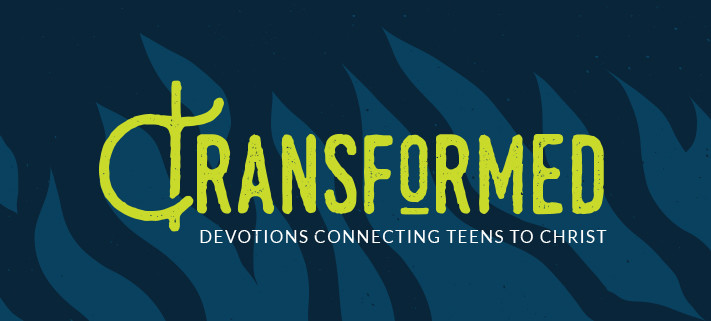 Transformed – teen devotion – December 18, 2022
One truth shared: God works through difficult circumstances as part of his greater plan and helps us see our role in his plans.
"This is how the birth of Jesus the Messiah came about: His mother Mary was pledged to be married to Joseph, but before they came together, she was found to be pregnant through the Holy Spirit. Because Joseph her husband was faithful to the law, and yet did not want to expose her to public disgrace, he had in mind to divorce her quietly. But after he had considered this, an angel of the Lord appeared to him in a dream and said, "Joseph son of David, do not be afraid to take Mary home as your wife, because what is conceived in her is from the Holy Spirit. She will give birth to a son, and you are to give him the name Jesus, because he will save his people from their sins." All this took place to fulfill what the Lord had said through the prophet: "The virgin will conceive and give birth to a son, and they will call him Immanuel" (which means "God with us"). When Joseph woke up, he did what the angel of the Lord had commanded him and took Mary home as his wife. But he did not consummate their marriage until she gave birth to a son. And he gave him the name Jesus."
Matthew 1:18-25‬‬‬‬‬‬‬‬‬‬‬‬‬‬‬
Part of the Plan
Alyssa was crushed. She had failed her first driving test. What would everyone think when they found out? The thought of having to do it all over again made her panic level rise inside. In Alyssa's mind, the sky was falling.
Joseph was crushed. He and Mary were pledged to be married, Suddenly, Joseph got the worst news of his life: Mary was pregnant, and he was not the father. In that moment in his head, the sky was falling.
When dealing with disappointment, it's hard to know how to respond. For Alyssa, failing the driving test threw a huge wrench into her plans. For Joseph, it looked like a big mess filled with major hurt and broken relationships.
How did God respond to the mess? God sent an angel to visit Joseph. The angel assured Joseph that Mary's pregnancy was the work of God and that the baby to be born was the long-promised Savior from sin—Immanuel—God with us! The angel told Joseph to not be afraid, but to take Mary home to be his wife. He and Mary were part of an incredible bigger plan that Joseph never could have imagined. All of a sudden, it all made sense.
What amazing grace! What unfailing love! God used what looked like a mess of a situation as part of something bigger and better. God also used a sinful human being, Joseph, and showed him his important role in that plan.
God's plans are still happening. Just like God worked through Joseph and that difficult situation, God continues to work through sinful human beings like you and through your difficult situations.
How do you respond to difficult situations? Do you get angry and upset? It's understandable, But next time, ask yourself this: how might God be working something better through your momentary pain or failure? How might God be calling you to trust him and to be a part of his plans?
Whatever you might be experiencing, remember that Immanuel is with you. He forgives you when you struggle to trust him and his plans. And like he did for Joseph, God will give you strength and faith to see his loving hand at work and to play your part.
Prayer: Merciful Savior, we praise you for looking on us with compassion when we doubt. Forgive us when we doubt your Word, and assure us of your grace and unfailing love. Amen.
---
Teen Devotions are brought to you by WELS Discipleship.
All Scripture quotations, unless otherwise indicated, are taken from the Holy Bible, New International Version®, NIV®. Copyright ©1973, 1978, 1984, 2011 by Biblica, Inc.™ Used by permission of Zondervan. All rights reserved worldwide.
https://wels.net/wp-content/uploads/2015/12/711x400-Devotions-TeenDevotions-1.jpg
400
711
lschulz
https://wels.net/wp-content/uploads/2021/03/WELSnet-Logo-2021.png
lschulz
2022-12-18 01:00:44
2022-12-12 10:00:27
Transformed – teen devotion – December 18, 2022