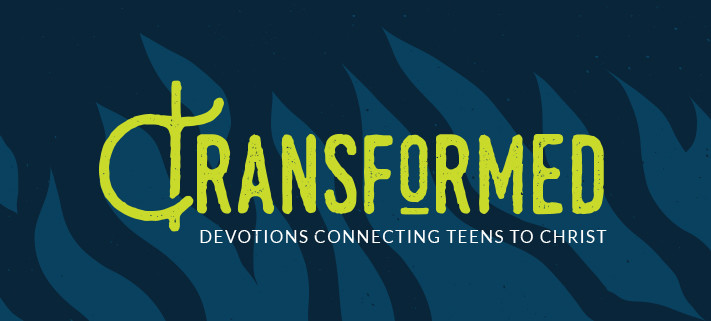 Transformed – teen devotion – November 27, 2022
One truth shared: Our King Jesus brings a divine peace.
"This is what Isaiah son of Amoz saw concerning Judah and Jerusalem: In the last days the mountain of the Lord's temple will be established as the highest of the mountains; it will be exalted above the hills, and all nations will stream to it. Many peoples will come and say, "Come, let us go up to the mountain of the Lord, to the temple of the God of Jacob. He will teach us his ways, so that we may walk in his paths." The law will go out from Zion, the word of the Lord from Jerusalem. He will judge between the nations and will settle disputes for many peoples. They will beat their swords into plowshares and their spears into pruning hooks. Nation will not take up sword against nation, nor will they train for war anymore. Come, descendants of Jacob, let us walk in the light of the Lord."
Isaiah‬ ‭2:1-5‬‬‬‬‬‬‬
Picture of Peace
From the on-going war in the Ukraine to the struggles in our own living rooms, this world is full of conflict. Even during the holiday season, when families get together and times are supposed to be festive and joyful, we still experience conflict—arguments, hurt feelings, broken relationships, worry. And conflict robs us of a peace that we all yearn for.
The prophet Isaiah experienced conflict in his life too. His home nation of Israel was being threatened by foreign powers. Unfaithful kings were leading God's people astray. Most people were unwilling to listen to Isaiah's call to repentance and refused to turn back to the God who saved them. Isaiah too yearned for peace.
God came to Isaiah and gave him a picture of what was to come. He saw the "mountain of the Lord's temple." He saw God settling disputes between people so they would stop fighting. He saw a picture of peace for him, for his people, and for us too.
God's picture centers around a person—a Messiah—Jesus. Jesus was born into our world of conflict. He experienced conflict his entire life—conflict between his own Jewish people and the oppressive Romans, conflict among the people he discipled, and even conflict from his own family.
Thankfully Jesus came not just to live in conflict, but to put an end to conflict. He knew the source of all conflict—sin—sin that started thousands of years before his birth when our first parents fell to the temptations of the devil. Sadly, you and I inherited that sin, and it infects the core of our being. It finds its way into every aspect of our lives, creating conflict at every turn. Every day.
Are you tired of living in conflict? Then listen to this: Jesus came on a mission to end conflict—to bring forgiveness for your sins and my sins and for all sins. Through his perfect life, innocent death on a cross, and resurrection from the grave, he completed his mission and brought peace between us and God, and between us and others.
At Christmas we celebrate the first coming of Jesus. We'll sing "Silent Night" with the line, "sleep in heavenly peace" because Jesus is the Prince of Peace who comes into our world of conflict. We see the same picture Isaiah saw—a Messiah who will someday come again to bring a final and eternal peace—to put an end to any and every conflict once and for all.
Prayer: Prince of Peace, thank you for coming into our world of conflict and bringing everlasting peace. This Christmas season may your peace reign in our hearts and flow over into the lives of others. Amen.
---
Teen Devotions are brought to you by WELS Discipleship.
All Scripture quotations, unless otherwise indicated, are taken from the Holy Bible, New International Version®, NIV®. Copyright ©1973, 1978, 1984, 2011 by Biblica, Inc.™ Used by permission of Zondervan. All rights reserved worldwide.
https://wels.net/wp-content/uploads/2015/12/711x400-Devotions-TeenDevotions-1.jpg
400
711
lschulz
https://wels.net/wp-content/uploads/2021/03/WELSnet-Logo-2021.png
lschulz
2022-11-27 01:00:18
2022-11-17 09:33:20
Transformed – teen devotion – November 27, 2022