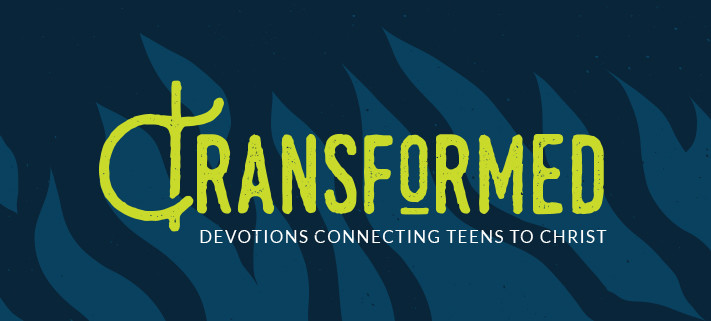 Transformed – teen devotion – November 20, 2022
One truth shared: We eagerly wait for Jesus' final day of deliverance.
"Be dressed ready for service and keep your lamps burning, like servants waiting for their master to return from a wedding banquet, so that when he comes and knocks they can immediately open the door for him. It will be good for those servants whose master finds them watching when he comes. Truly I tell you, he will dress himself to serve, will have them recline at the table and will come and wait on them. It will be good for those servants whose master finds them ready, even if he comes in the middle of the night or toward daybreak. But understand this: If the owner of the house had known at what hour the thief was coming, he would not have let his house be broken into. You also must be ready, because the Son of Man will come at an hour when you do not expect him."
Luke 12:35-40
A Day of Deliverance Which God's People Eagerly Await
Layla: Where r u??!!
Chase: I'll be there soon.
Layla: What is soon??!!
Chase: Be patient!
Layla: I AM PATIENT. Lol . . . But 4 real . . . how long?
Chase: Just be ready for me.
Layla: Prom will be over by the time you get here! Are you actually coming?
Chase: Yes.
Layla: Really??
Chase: Really. Soon.
Layla: SMH. This is taking too long!
Layla was so excited for Chase to pick her up for prom, but 30 minutes late felt like an eternity. All kinds of questions rolled through her mind. "Is he really coming? Does he really love me? Will I even make it to my senior prom?"
But before Layla could finish her next burst of messages, she saw headlights coming around the corner. Then she heard blasting music coming down the street. It came closer and closer. Sure enough! It was Chase! But actually, Chase wasn't really late. Chase had this planned all along. He had planned to have Layla wait a bit so that she could truly appreciate the surprise of his grand entrance—he arrived in a Mercedes party bus for her and all their friends! They were going to ride in style to the greatest celebration ever!
Ever feel like Layla? Not about your HOCO or prom date. About Jesus. Do you ever hear Jesus speak in the Scriptures about the Last Day and how he's coming back for us soon, but then wonder, "Soon? What's soon? It's been forever! Are you really coming back?"
It's tough to be patient and wait for Jesus' return in glory on judgment day. There are so many things that we suffer through that we just want to be with him in heaven so badly! At the same time, there are many distractions that take our focus off the blessed hope of heaven.
Listen carefully to Jesus' words today though. He reminds us to keep watch and to be ready because he will come when we least expect it. It could be at any moment—even before you finish this devotion! But also note that the wait will be worth it. Our Master will return in grand style and take us to the greatest celebration of all time. What prom could compare to the joyous celebration of the wedding banquet of heaven? What hope! What peace! What joy! It's all ours in Jesus . . . so come quickly, Lord Jesus, come!
Prayer: Lord Jesus, give us wisdom to wait with careful patience and preparation. Come claim your final victory and take us home! Amen.
---
Teen Devotions are brought to you by WELS Discipleship.
All Scripture quotations, unless otherwise indicated, are taken from the Holy Bible, New International Version®, NIV®. Copyright ©1973, 1978, 1984, 2011 by Biblica, Inc.™ Used by permission of Zondervan. All rights reserved worldwide.
https://wels.net/wp-content/uploads/2015/12/711x400-Devotions-TeenDevotions-1.jpg
400
711
lschulz
https://wels.net/wp-content/uploads/2021/03/WELSnet-Logo-2021.png
lschulz
2022-11-20 01:00:02
2022-11-08 13:57:51
Transformed – teen devotion – November 20, 2022