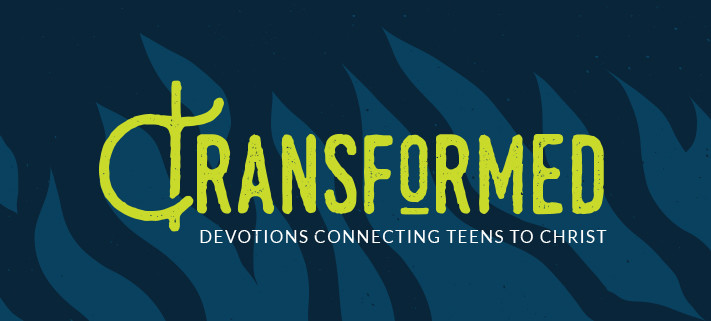 Transformed – teen devotion – October 16, 2022
When we ask God for something that is according to his will, we can be absolutely confident we will receive it.
I write these things to you who believe in the name of the Son of God so that you may know that you have eternal life. This is the confidence we have in approaching God: that if we ask anything according to his will, he hears us. And if we know that he hears us—whatever we ask—we know that we have what we asked of him.
1 John 5:13-15
Faith Demonstrated Through Persistent Prayer

Prayers are like retainers for teeth. They keep things formed the right way. I can still remember the day I got my braces off. I couldn't stop smiling in the rearview mirror. Finally, after years of having braces, I was finally free, or so I thought. I didn't realize that after braces comes the retainers. I was frustrated that I still had to have something in my mouth to keep my teeth straight. Isn't that what the braces were for?
But if you have had braces, you know why retainers are important. Your teeth like to move. So if you don't use your retainer, your teeth will become crooked again.
Prayers are like retainers. They help keep our mind and heart in line. The question is, what is the shape of your prayer retainer? Is it shaped to keep your heart and mind in line with God's heart and mind, or is it shaped to keep your heart and mind in line with your own heart and mind? (Kind of like a retainer shaped like your original crooked teeth.) If you are not sure, examine the content of your most recent prayers.
Prayer is not just to ask God for stuff or to expect him to make things go our way. That would be like wearing a crooked retainer. Prayer is an act of faith. Prayer is talking to God and saying, "Lord, you do it your way. Let things happen in my life according to your plan. You give me what I need and what is best." If prayer is done in faith, then our prayers are like wearing a straight retainer with our heart and mind in line with God's.
Think about the blessings that come with a prayer life that is shaped in line with God's heart and mind. What happens if you ask for healing, success, or happiness and God doesn't give it to you? If your prayer life is in line with your own heart and mind, then you will get angry or frustrated at God. But if your prayer life is shaped in line with God's mind and heart, then no matter what happens, you can be at peace. You will know that whatever God is doing in your life, it is all according to the plan of your good and gracious Father in heaven.
That is why John can say, "If we ask anything according to his will, he hears us." When our prayers end with, "Lord, do everything according to your will," that is a prayer that will always be answered in the best possible way.
Prayer: Lord, you invite me to pray and call on you for help in any trouble because you promise to deliver me. Thank you for hearing and answering my prayers according to your gracious will for my life. When trouble comes again, lead me to your mercy, for I know it never ends. Amen.
---
Teen Devotions are brought to you by WELS Discipleship.
All Scripture quotations, unless otherwise indicated, are taken from the Holy Bible, New International Version®, NIV®. Copyright ©1973, 1978, 1984, 2011 by Biblica, Inc.™ Used by permission of Zondervan. All rights reserved worldwide.
https://wels.net/wp-content/uploads/2015/12/711x400-Devotions-TeenDevotions-1.jpg
400
711
lschulz
https://wels.net/wp-content/uploads/2021/03/WELSnet-Logo-2021.png
lschulz
2022-10-16 01:00:49
2022-10-07 14:59:59
Transformed – teen devotion – October 16, 2022