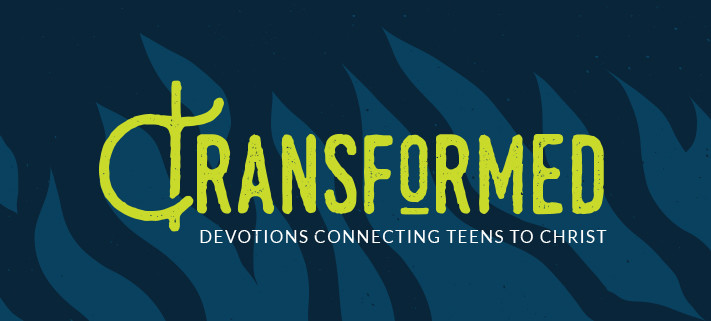 Transformed – teen devotion – April 10, 2022
One truth shared: The apostle Paul describes the humility of Jesus and encourages us to imitate it.
In your relationships with one another, have the same mindset as Christ Jesus:

Who, being in very nature God,
did not consider equality with God something to be used to his own advantage;
rather, he made himself nothing
by taking the very nature of a servant,
being made in human likeness.
And being found in appearance as a man,
he humbled himself
by becoming obedient to death—
even death on a cross!

Therefore God exalted him to the highest place
and gave him the name that is above every name,
that at the name of Jesus every knee should bow,
in heaven and on earth and under the earth,
and every tongue acknowledge that Jesus Christ is Lord,
to the glory of God the Father.
Philippians 2:5-11
Palm Sunday: His Humility, Our Hope

It has been said that humility is "thinking of yourself less, not thinking 'less of yourself.'" Humility can be difficult to learn, and sometimes it is easier to get stuck in a line of thinking that is self-deprecating and unhealthy.
What is true humility? Why is it important? Let's look at Jesus.
Jesus is God. He is perfect and came down to Earth and became a human. He was still 100% God, but he humbled himself to be born in human form. He did many things that most people would consider to be "below them." He washed his disciples' feet. He ate with prostitutes, tax collectors, and people who were looked down on in society. Verse 8 of today's Scripture says that he humbled himself even more by taking our place on the cross.
Our value comes from his love, which he demonstrates with humility. When the world tells us we are nothing, remember Jesus, who emptied himself so that we could be glorified. When we focus on Christ, everything falls into perspective for us as Christians. No longer do we need to feel hurt if we are not acknowledged as we thought we should be. Nor do we need to feel the desire to put others down to make us feel better about ourselves. Instead of focusing on self, let's build others up and remind them of what God thinks of them. And should we forget, if we get caught up in the day-to-day minutia that clouds our thinking and judgement, we know our record is still spotless in God's sight because of what he has done. There is no fear or shame to come to the Lord asking for forgiveness, because has already died for those sins. It has been said that "The biggest sins we can't forget, God cannot remember."
Be like Christ. Be humble. Serve others. Let the love of God flow through you and around you. Be content, knowing what the Lord has in store for you. Your hope is grounded in his undying faithfulness. And if you must boast, boast in the Lord!
Prayer: Gracious and Almighty Lord, when I fall or my ego gets knocked down, forgive me and ground me in your Son. Help me to think of myself less, not less of myself. My value is found in your love and your life that was given for me. Keep me always mindful of the hope that is found in your humility that achieved my victory. Give me strength for today and every day until I see you and spend forever with you in glory. Amen.
---
Teen Devotions are brought to you by WELS Discipleship.
All Scripture quotations, unless otherwise indicated, are taken from the Holy Bible, New International Version®, NIV®. Copyright ©1973, 1978, 1984, 2011 by Biblica, Inc.™ Used by permission of Zondervan. All rights reserved worldwide.
https://wels.net/wp-content/uploads/2015/12/711x400-Devotions-TeenDevotions-1.jpg
400
711
lschulz
https://wels.net/wp-content/uploads/2021/03/WELSnet-Logo-2021.png
lschulz
2022-04-10 01:00:25
2022-04-08 12:26:14
Transformed – teen devotion – April 10, 2022