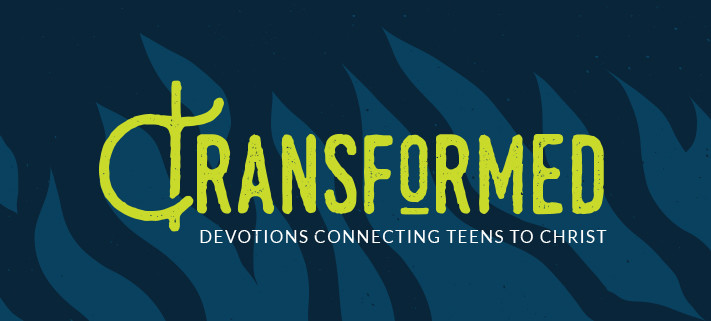 Transformed – teen devotion – March 13, 2022
One truth shared: Jesus was determined to continue down the path he was on for us and our salvation. He did not take any shortcuts.
At that time some Pharisees came to Jesus and said to him, "Leave this place and go somewhere else. Herod wants to kill you."

He replied, "Go tell that fox, 'I will keep on driving out demons and healing people today and tomorrow, and on the third day I will reach my goal.' In any case, I must press on today and tomorrow and the next day—for surely no prophet can die outside Jerusalem!

"Jerusalem, Jerusalem, you who kill the prophets and stone those sent to you, how often I have longed to gather your children together, as a hen gathers her chicks under her wings, and you were not willing.

Look, your house is left to you desolate. I tell you, you will not see me again until you say, 'Blessed is he who comes in the name of the Lord.'"
Luke 13:31-35
Shortcuts Are Crushed by Determination

"Are we there yet?!"—Almost every TV show that has a road trip with a kid in the backseat has used this line. And honestly, we are often just as impatient on long family trips to see relatives or when going on vacation. Maybe it is because of the "fast-food culture" we live in or perhaps just impatience, but many feel the same way—they want to be at the end and to have the prize, all while skipping the boring parts and hard work. But the journey comes before the destination.
What if life were like that—if there was a shortcut or you could fast forward through the parts you don't like? What if you could be in shape without having to exercise? Or be at the ideal weight without having to worry about what you eat? Wouldn't that be nice? But consider this: Something gets lost if you never have to work hard for something. Maybe we need to think more about the journey and consider why God allowed us to be on this "journey" called life.
Consider the journey that Jesus lived while on earth. When the Pharisees came to Jesus, they tried to warn him that Herod wanted to kill him. It wasn't as if Jesus hadn't already been warned about Herod's wicked intentions, Herod had recently cut off the head of John the Baptist at a dinner party. And it wasn't as if the Pharisees were on Jesus' side—ever—so why should he heed their warning? One could argue, "Because it's true." But if Jesus avoided what was going to happen, if he took a shortcut to avoid his coming death, he couldn't be the promised Savior. So Jesus tells the Pharisees, "On the third day, I'm going to reach my goal." Jesus was determined to crush any shortcut around the cross. By dying but living again the third day after, he won our salvation.
Jesus is just as determined for us to follow him in faith as the Way, the Truth, and the Life. There are no shortcuts to heaven. "How often I have longed to gather your children together… and you were not willing." Proverbs 14:12 warns, "There is a way that appears to be right, but in the end, it leads to death." Any shortcut around Jesus can be disastrous. If they think they know "a better way" or a way that is more suited "for me personally," they are misleading themselves, this shortcut leads to death.
Because Jesus took the hard way, the long way, the way of suffering, the way of an innocent death—he has earned safe passage for those who follow behind him. When this world tells you there is a better or easier way, or when you feel you've lost your way, remember that Jesus already went the way before you and crushed your sin and guilt at the cross. He still loves you. He's determined to be with you until the day he answers your question, "Are we there yet?" by welcoming you personally to eternal life with him.
Blessed is he who comes in the name of the Lord!
Prayer: Lord Jesus, you have gone through so much for me. Thank you for your determination that wanted me so much that you ignored every tempting shortcut around the cross. Help me to be like you, fill me with your strength and endurance. And forgive me when I fall short. And keep me always mindful of your love for me that never fails. Amen.
---
Teen Devotions are brought to you by WELS Discipleship.
All Scripture quotations, unless otherwise indicated, are taken from the Holy Bible, New International Version®, NIV®. Copyright ©1973, 1978, 1984, 2011 by Biblica, Inc.™ Used by permission of Zondervan. All rights reserved worldwide.
https://wels.net/wp-content/uploads/2015/12/711x400-Devotions-TeenDevotions-1.jpg
400
711
lschulz
https://wels.net/wp-content/uploads/2021/03/WELSnet-Logo-2021.png
lschulz
2022-03-13 01:00:08
2022-03-11 13:43:06
Transformed – teen devotion – March 13, 2022