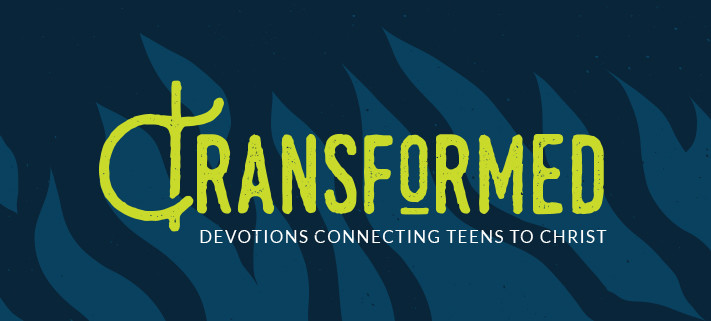 Transformed – teen devotion – December 12, 2021
One truth shared: There are times when it seems as if the enemies of God are getting away with it. There are times when the enemies of the Lord are our enemies too. When the Lord comes near, we will be vindicated, and his enemies will be thrown down.
Sing, Daughter Zion; shout aloud, Israel! Be glad and rejoice with all your heart, Daughter Jerusalem! The Lord has taken away your punishment, he has turned back your enemy. The Lord, the King of Israel, is with you; never again will you fear any harm. On that day they will say to Jerusalem, "Do not fear, Zion; do not let your hands hang limp. The Lord your God is with you, the Mighty Warrior who saves. He will take great delight in you; in his love he will no longer rebuke you, but will rejoice over you with singing."
Zephaniah 3:14-17
Defeat

Trauma and abuse can be absolutely debilitating. After it happens, many people lose purpose, hope, and a sense of safety.
A group of scientists once carried out a very sad and provocative experiment on dogs. They wanted to know how trauma impacted dogs. So, they planned and executed a scientific study. In the study, the first group of dogs were put in cages. Throughout the day, these cages were electrified repeatedly while the doors to the cages were locked. At first, the dogs tried to get out of the cages, but after a while these poor traumatized dogs just laid down and endured the painful shocks over and over again. Horrible, isn't it? This was phase one of the study.
In phase two of the study, they opened the cage doors of the traumatized dogs and a second group of dogs who had not been previously shocked. Then, they shocked all of the dogs. The group of dogs who had never been shocked before simply walked right out of the electrified cages. But not the traumatized dogs. Even with their doors wide open, they just laid in their electrified cages. They had come to consider themselves as nothing more than victims, like sheep marked for slaughter. This was now their life. Horrible to think, isn't it?
Is this really who we are? Are we just sheep marked for the slaughter? Is laying down the only thing we can do in the face of abuse and trauma we have experienced? Are we the sum total of what has happened to us?
That's not what our God says about us. That is not at all what our God has done for us. Our God is a Mighty Warrior who saves and turns back those who want to and even do harm to us. Our God is a Mighty Warrior who takes great delight in us. The Lord is coming near this Christmas to be with us and defend us. He has taken upon himself our punishment. He has defeated our enemies! He promises to return someday and deliver us from those who harm us.
Don't be afraid and don't hang your head in defeat! We are not traumatized dogs; we are "more than conquerors through him who loved us" and "nothing can separate us from his love" (cf. Romans 8:35-39).
Prayer: O Mighty Warrior, when I lay down because I feel that there is nothing else I can do, strengthen me by your Spirit. I am not a traumatized dog. I am not a victim. I am more than a conqueror. I am your child. So, strengthen me for this life. Amen.
---
Teen Devotions are brought to you by WELS Discipleship.
All Scripture quotations, unless otherwise indicated, are taken from the Holy Bible, New International Version®, NIV®. Copyright ©1973, 1978, 1984, 2011 by Biblica, Inc.™ Used by permission of Zondervan. All rights reserved worldwide.
https://wels.net/wp-content/uploads/2015/12/711x400-Devotions-TeenDevotions-1.jpg
400
711
lschulz
https://wels.net/wp-content/uploads/2021/03/WELSnet-Logo-2021.png
lschulz
2021-12-12 02:00:28
2021-12-08 14:22:10
Transformed – teen devotion – December 12, 2021