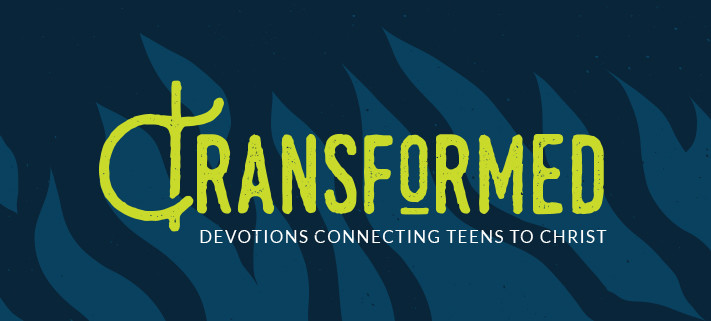 Transformed – teen devotion – March 21, 2021
Now from the sixth hour there was darkness over all the land until the ninth hour. And about the ninth hour Jesus cried out with a loud voice, saying, "Eli, Eli, lema sabachthani?" that is, "My God, my God, why have you forsaken me?"
Matthew 27:45-46
Forsaken

As a child, did you ever get left somewhere accidentally? It's a sickening feeling, "Did my parents forget about me?"
Some children experience something more serious than that. They were given up for adoption when they were young and may wonder, "Did my parents not want me anymore? Why did they give me up?"
One of our greatest human needs is to feel loved and accepted. The thought of being abandoned or rejected by our parents can shatter that sense of feeling loved and accepted. Rejection by loved ones, or even by friends can leave us feeling unloved, unaccepted, and forsaken.
Have you ever felt rejected? Maybe you're experiencing those feelings today. If you are, God your Heavenly Father wants you to hear something, something very important. He has NOT forsaken you, and he never will.
How do we know? Because Jesus was forsaken for us.
While all of us at times have been or felt rejected or forsaken by others (perhaps some of us quite seriously), no human being will ever fully understand or appreciate the depth of rejection and abandonment that Jesus experienced in our place. From eternity, Jesus enjoyed the perfect love of his father. While hanging on the cross however, Jesus endured the full brunt of his father's abandonment, rejection, and condemnation as payment for our sins. That is why he cried out, "My God, my God, why have you forsaken me?"
All of us deserve to be abandoned and forsaken by God for our sins, but in an act of amazing unconditional love, God abandoned his Son Jesus in our place. Jesus experienced that hell so that we never would.
Therefore, we can rest secure in God's love for us. Even if we feel abandoned or rejected in our human relationships, we will never be abandoned or rejected by him. That gives us peace, hope, and joy.
Prayer: Dearest Jesus, how can I ever thank you for being forsaken by your Father so that I never will? Your love for me never ceases to amaze me. Amen.
---
Teen Devotions are brought to you by WELS Discipleship.
All Scripture quotations, unless otherwise indicated, are taken from the Holy Bible, New International Version®, NIV®. Copyright ©1973, 1978, 1984, 2011 by Biblica, Inc.™ Used by permission of Zondervan. All rights reserved worldwide.
https://wels.net/wp-content/uploads/2015/12/711x400-Devotions-TeenDevotions-1.jpg
400
711
lschulz
https://wels.net/wp-content/uploads/2021/03/WELSnet-Logo-2021.png
lschulz
2021-03-21 01:00:14
2021-03-18 13:37:54
Transformed – teen devotion – March 21, 2021