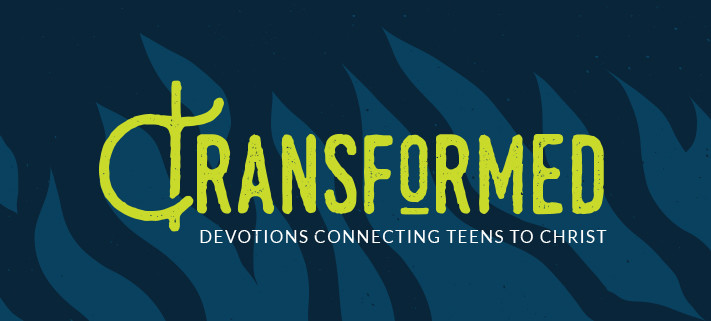 "B.C." is the title of this month's devotions. Each one highlights a prophecy indicating Christmas would happen long before that night Jesus was born dividing time itself into B.C. and A.D.
"I will put enmity between you and the woman and between your offspring and hers, he [the woman's offspring] will crush your head and you will strike his heel."
Genesis 3:15
The promise

Fill in the blank: "2020 has been _________."
I bet you didn't think of anything positive. It's hard when we see all that's gone wrong this year. But isn't that the world we live in? If you're anything like me you wonder, "Why? Where did all this come from?"
Go to the beginning. All was good—perfect in fact! Not just to our standards, but to God's. Then our great ancestors broke it all for at least one reason—they believed that God was holding out on them. They believed the lie that their knowledge would be bigger and life would be better. Only the opposite became true. Fill in the blank: "Human life has been ____________." With just a glance we see a world that is broken, lives that are hurting, and souls that have so much missing.
As it turns out, the devil is still whispering those lies today. "Life would be better if I had the next phone, if I had a bigger following, if I had better looks, or if I had greater popularity." However, this world is not only broken, it tries to pull us farther in. The more we cling to the world the more we are broken by it.
This world will never truly fix us. It can't even fix itself. Think of all the hostility, disease, pain, depression, stress, pollution, calamity, etc. (And that's a big "etc."!) Sin has ruined this world, and it permeates every aspect of our lives.
Yet it is directly into the mess and the face of the liar that God spoke his first promise. Isn't that interesting? God wants you to overhear the way that he speaks to Satan. "Your head will be crushed!" He lets us lean in and listen to how he feels about all that is broken. He's already thinking about the Savior being struck with the punishment for sin and death, which would happen on the cross. From Jesus' first breath in the manger to his final breath on the cross, Jesus paid for every sin and delivered us from a broken world. Sin? Defeated! Death? Destroyed! Satan? Crushed! And you? Loved and saved, now and forever. That's the sure promise of Christmas.
Prayer: Help me see your saving promise from the manger to the cross. Amen.
---
Teen Devotions are brought to you by WELS Discipleship.
All Scripture quotations, unless otherwise indicated, are taken from the Holy Bible, New International Version®, NIV®. Copyright ©1973, 1978, 1984, 2011 by Biblica, Inc.™ Used by permission of Zondervan. All rights reserved worldwide.
https://wels.net/wp-content/uploads/2015/12/711x400-Devotions-TeenDevotions-1.jpg
400
711
WELS
https://wels.net/wp-content/uploads/2021/03/WELSnet-Logo-2021.png
WELS
2020-12-06 01:00:21
2020-11-30 13:35:25
Transformed – teen devotion – December 6, 2020