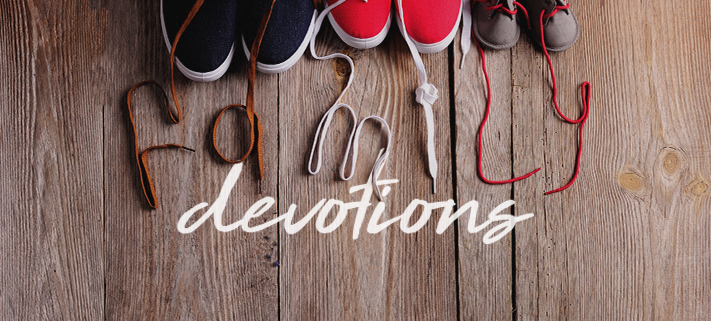 The Love of a Brokenhearted God – September 12, 2022
Read: Hosea 3:1-5
The Lord said to me, "Go, show your love to your wife again… Love her as the Lord loves the Israelites, though they turn to other gods…."
Hosea 3:1
The Love of a Brokenhearted God
In the name of the Father and of the Son and of the Holy Spirit. Amen.
If you were asked to picture your relationship with God, how would you picture it? Maybe the Bible can help. It gives the picture of a father and a child. After all, don't we pray, "Our Father in heaven?" A devotion later this week will picture a shepherd with sheep. Both picture a God who really, really cares about you.
And then there's today's devotion that pictures your relationship with God like a bride and a groom who get married. When God says he wants you to see your relationship with him as a marriage, he's hoping that you will want to know everything about him just as he knows everything about you. He is hoping that you will express how close you are with him in ways that make it clear to the entire world how much he means to you.
You can tell when a marriage is good. Couples kiss and hold hands. There's a feeling that you're safe and loved—like someone has your back. But if someone cheats, a marriage goes bad. Even if everything else in life is pretty good, it's hard to be really happy or feel strong.
Today's reading pictures people who loved something more than God. They cheated on him. They left him. It broke God's heart because he wants his relationship with his people to be as loving and close as a marriage. Sadly, it's a picture of our relationship with God. When our eyes wander to look at things as more important than Jesus—like your reputation at school, what you're good at, how you look—our wandering breaks the heart of our God.
What was God willing to do to rescue your marriage to him? He was willing to pay any price to get you back. So Jesus entered into our world. And when it came time for him to die for our sin on the cross, he let it all happen, so that by his death and resurrection, whenever you ask, "Lord, after what I've done, how could you ever love me again?" Jesus looks at you like a man in love with his bride. His nailed hands hold yours and he says, "However many times it takes, I will love you. Again… and again… that is how many times I will forgive you."
Isn't that the most beautiful picture of your relationship with God?
Closing Prayer:
Dear Jesus, whenever I'm tempted to think you're sick of me and ready to move on to someone else who is more faithful, come back and whisper into my ear however many times it takes that you love me. Amen.

The questions below are to help families discuss this devotion. The questions are divided by age group as suggestions, but anyone could reflect on any of the questions as they desire.
Questions for Younger Children
What are two ways that you know your mom or dad love you?
What is one way that you know how much Jesus loves you?
Questions for Elementary Age Children
What's the picture God uses to describe the relationship he wants with you?
When was the moment in your life when God said, "I do" to you? (Hint: your baptism)
Questions for Middle School and Above
A lot of married people are unhappy and want to quit. Name two things from today's devotion that encourage them to stay together.
Someday you may get married. What do you want to remember from today's devotion that will help you live out your relationship with your future husband or wife?

Family Devotions are brought to you by WELS Discipleship.
All Scripture quotations, unless otherwise indicated, are taken from the Holy Bible, New International Version®, NIV®. Copyright ©1973, 1978, 1984, 2011 by Biblica, Inc.™ Used by permission of Zondervan. All rights reserved worldwide.
https://wels.net/wp-content/uploads/2020/04/700x411-FamilyDevotions2.jpg
400
711
lschulz
https://wels.net/wp-content/uploads/2021/03/WELSnet-Logo-2021.png
lschulz
2022-09-12 04:00:03
2022-09-09 14:18:13
The Love of a Brokenhearted God – September 12, 2022