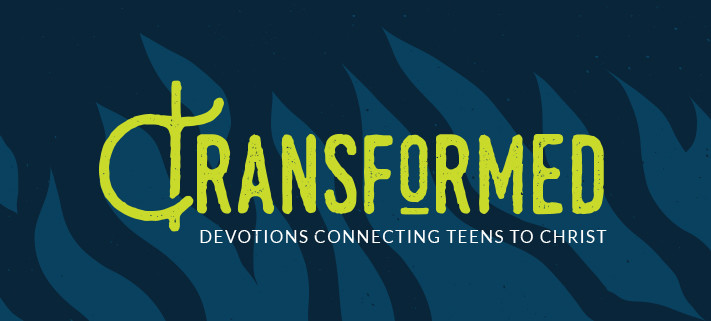 One truth shared: Jesus understands how hard life is because he faced every temptation we have faced and more.
Therefore, since we have a great high priest who has ascended into heaven, Jesus the Son of God, let us hold firmly to the faith we profess. For we do not have a high priest who is unable to empathize with our weaknesses, but we have one who has been tempted in every way, just as we are—yet he did not sin. Let us then approach God's throne of grace with confidence, so that we may receive mercy and find grace to help us in our time of need.
Hebrews 4:14-16
Uncovered by the Spirit

The tall grass is a dangerous place. You are either going to encounter a wild Pokémon or be eaten by velociraptors. Unless you have your own Pokémon or a Remington bolt-action rifle, it's safer not to wander.
"Oh, but where is your sense of adventure?!"
I think there is something to be said about the "sense of adventure" that is nearly ever present. It seems humans have always wanted to see who can go the farthest, or climb the highest, or build the biggest, or . . . this list could go on forever. Our society today has capitalized on it and now sells faux-experiences and urges us through media to take one more step in any area that Google's personalized advertising says we should go.
"Gotta get the new iPhone." "Oh, there's a PS5 now?" "New line of clothing from who-and-such!" "I'm an Instagram travel influencer, and my life is so awesome! Leave a comment about where you love to travel!"—you get my point. We are told to be adventurous, and it urges our natural inclination to want new experiences as well.
God wants us to experience all that he has blessed us with in this world. He has given us so much. Yet, because we live in a fallen world, there is risk that accompanies it. With new experiences come new challenges, new temptations, new consequences. To misquote Uncle Ben, "With great [new experiences] comes great responsibility."
God's standard for everyone never changes. He says, "Be perfect, therefore, as your heavenly Father is perfect" (Matthew 5:48). That applies even when you have never been tempted in a particular way before, such as: how to use your phone in an appropriate manner; respecting yourself, your significant other, and God with his gift of sexuality; not abusing the freedom your parents give you as you get older and spend more time away from the safety of your home.
However, if past performance is any indicator of future performance, we may not feel confident. We may start looking back on all the mistakes we have made and already feel defeated and like giving up. Maybe we even fall into the devil's trap where we start thinking "If I can't love 'me,' how can anyone else?"
Barring velociraptors, I can say that facing the consequences from mishandling new experiences is not pleasant. In fact, it can be downright devastating. But I must tell you, when God looks at you, he sees Jesus. Jesus has experienced every temptation we have, and he did not make any mistakes. And now he intercedes for us. When God starts going down the checklist of every requirement to enter heaven, Jesus shows his perfect record of obedience and credits it to us. Believe in what he has done. Cling to this faith and never let it go. Approach God with confidence, and he will be the source of your supply in every and any need.
Prayer: Lord Jesus, thank you for choosing to suffer and face temptation for my sake. When I am overwhelmed by Satan's temptations and crushed by the weight of shame from sin, remind me that you have faced all trials without mistake and credit them to me, taking away all my guilt and shame. Keep me confident and strengthen me as I strive to live for your glory until I am called home to you. Amen.
---
Teen Devotions are brought to you by WELS Discipleship.
All Scripture quotations, unless otherwise indicated, are taken from the Holy Bible, New International Version®, NIV®. Copyright ©1973, 1978, 1984, 2011 by Biblica, Inc.™ Used by permission of Zondervan. All rights reserved worldwide.
https://wels.net/wp-content/uploads/2015/12/711x400-Devotions-TeenDevotions-1.jpg
400
711
lschulz
https://wels.net/wp-content/uploads/2021/03/WELSnet-Logo-2021.png
lschulz
2022-03-06 01:00:06
2022-03-03 09:29:23
Transformed – teen devotion – March 6, 2022